THE YOUTH: St. Mary's Grades 7-12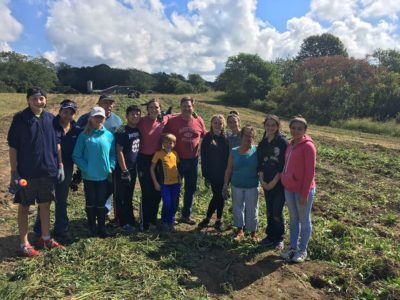 "THE YOUTH" is open to all teens in grades 7-12 and their friends. We usually gather on the first and third Sunday of the month from 4:30pm to 6:00pm. At our meetings, we check in about our lives, plan upcoming activities, and learn about ourselves, society, spirituality, and healthy relationship. In addition to learning together, we also have lots of fun! Bowling, lock-ins, trips to the beach, cooking meals together…. come join THE YOUTH!
Special Projects
The YOUTH frequently participate in fun activities:
Every 2-3 years, we build a boat in partnership with the Maritime Museum in Hyannis. This builds our youth community and connects us with the maritime history of wooden boat-building on Cape Cod.
We have also built fantastic floats for and participated in the Barnstable Village Fourth of July Parade, where we won first place in July 2016 for a fantastic rendition of Noah's Ark!
The YOUTH also partner with our Holy Smokes woodsplitters group to chop wood from dead and fallen tree to sell as firewood. Chopping wood also gives us great practice for our Summer Mission Trip, where wood splitting is one of our biggest service projects.
Summer Mission Trip
For the past two years, the Youth of St. Mary's have travelled to the Rosebud Episcopal Mission at the Rosebud Lakota Sioux Reservation in South Dakota. Click here to follow our first trip in 2015. Going forward, this mission trip has also been opened up to the adult members of the parish. Everyone is welcome to follow us as we travel to Rosebud again in April 2018.
Youth Outreach
In addition to our big Summer Mission Trip to Rosebud, the YOUTH also participate in many outreach projects throughout the year.
In January, the YOUTH join with the Cape Cod Council of Churches' Youth StreetReach outreach ministry to the homeless in downtown Hyannis, hosted at the Federated Church. This opportunity to meet and care for our homeless brothers and sisters is an eyeopening experience and prepares the YOUTH for greater engagement with social justice issues as they mature to adulthood.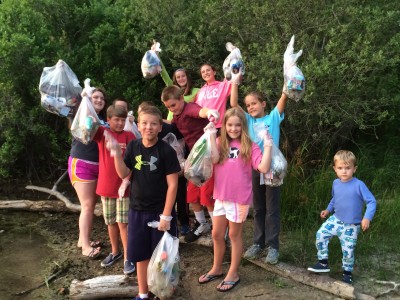 In March, after the snow has melted revealing the detritus of winter, the YOUTH clean up trash and debris at local ponds, like Hathaway Pond, and local beaches.
In August, the YOUTH and other parishioners collect school supplies and backpacks for the children served by Cape Cod Child Development.
In December, the YOUTH organize, shop, and wrap gifts for teens and children identified through Department of Children and Families (DCF) and supported through a grant from our Outreach Committee.
Youth Formation
When the YOUTH engage in times of learning, we use the Journey 2 Adulthood (J2A) curriculum, which explores the themes of Spirituality, Self, Society, and Sexuality as means of learning more about ourselves, our world, and God.