Welcome to St. Mary's!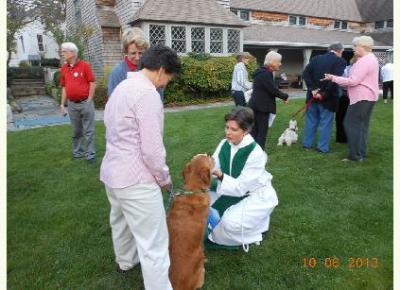 Thank you for taking the time to explore our website. Whether you are visiting the Cape and looking for a church to attend, seeking a faith community or wanting to know more about St. Mary's and the Episcopal Church, ALL of God's people are most warmly welcomed here. You do not need to be a member to worship with us. The people of St. Mary's come from many different places, faith traditions, backgrounds and lifestyles. We welcome diversity and seek to be a church for all God's people. Together, we connect with God, each other and the needs of the world – we invite you to join us!
With blessings of Peace and JOY!
Libby Gibson, Rector
---
 Taking the Next Step – Join Our Community
At some point you may wish to officially join St. Mary's Church. This is a significant step on a journey of faith as it brings you into fellowship with fellow pilgrims and fosters a community that provides a safe place to ask questions and listen for the voice of God. We hope all who consider Saint Mary's their spiritual home will make a formal commitment and become a member. We most sincerely welcome every individual into our community without regard to race, color, national origin, ancestry, gender, age, disability, marital status, sexual orientation or previous religious affiliation. Learn more about becoming a member here.