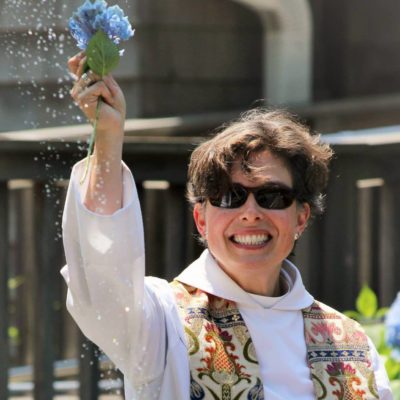 The Reverend Dr. Libby Gibson, Rector
The Rev. Dr. Libby Gibson was called as Rector in the summer of 2012, after serving as Senior Associate Rector at the Church of the Holy Comforter in Vienna, VA and as an adjunct faculty member at the Virginia Theological Seminary. At the seminary, Libby taught courses in Medical Ethics, Contemporary Anglican Theology, and Prophetic Preaching. While in metropolitan Washington, D.C. Libby regularly worked with an outdoor ministry with the downtown poor called Street Church and was privileged to regularly celebrate the Eucharist at the Pentagon. Prior to seminary, Libby worked as an administrator and adjunct faculty member at the University of Virginia's Center for Hospice and Palliative Care. Her doctorate in religious studies focused on end-of-life issues and Libby has a deep passion for working with families during this sacred and tender time. Libby has four children (Sophie, Phoebe, Teddy, and Charlie), two delightfully naughty Pembroke Welsh Corgis (Lizzy and Maggie) and an adorable Shih Tzu (George), two cats (Camilla and Christopher), and lots of chickens (who do have names… email if you're interested!)  In addition to spending time with her children and animals, Libby loves yoga, running, exploring the beauty of God's creation, reading, knitting, biking, traveling, gardening, and is learning the art of weaving Nantucket baskets.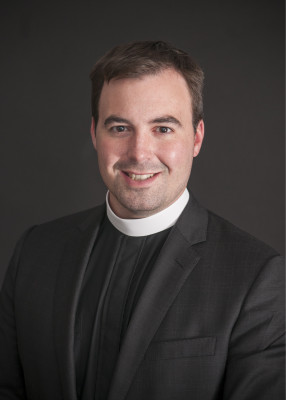 The Reverend Michael Bousquet, Associate Rector
The Rev. Michael Bousquet was called to St. Mary's in the fall of 2015. Before coming to the parish, he served for two and a half years as the neurosciences and psychiatric chaplain at Massachusetts General Hospital in Boston, MA, where he continues to remain as a member of the staff. He is currently in the process to become board certified through the Association of Professional Chaplains. Prior to his hospital ministry, Michael had a five-year career in development and fundraising serving multiple non-profits, and a nine-year career in professional lay ministry serving in three parishes and in the diocesan offices here in Massachusetts. Michael has a deep wealth of experience in stewardship and in pastoral care, and is thrilled to bring both to bear in his work here at St. Mary's. In addition to having studied at Episcopal Divinity School, Michael received a M.Div from Harvard and an A.B. from Dartmouth. Michael loves to sing and to cook, and he enjoys spending time out on the water, whether that is rowing shells, paddling a kayak, or sailing in a regatta. He and his husband, David, currently live in Boston, MA.
Mr. Douglas Keilitz, Director of Music Ministries and Organist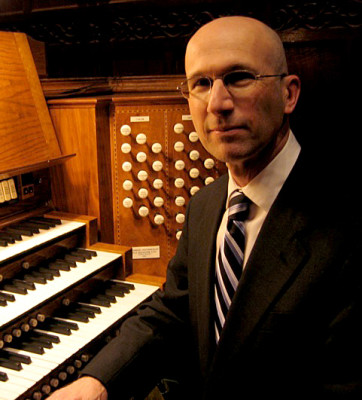 Douglas Keilitz has been Director of Music Ministries and Organist at St. Mary's Episcopal Church, Barnstable since 2013.
Douglas studied at the Mannes College of Music in New York City, and his teachers have included William Whitehead, Richard Westenburg, Stephen Hamilton, Robert Arnold, and Robert K. Kennedy. Over his varied career, he has held church and synagogue positions throughout New
 York City, New Jersey, and Pennsylvania.
Douglas has performed concerts in many of New York's landmark churches, including St. Patrick's Cathedral, Fifth Avenue Presbyterian Church, St. Mary the Virgin, the Church of the Transfiguration, and St. Paul's Chapel. Quoting the Lehigh Valley Chapter AGO newsletter after a performance in Allentown, Pennsylvania: "Douglas Keilitz amazed the listeners with a breathtaking performance of the (Bach) Pièce d'Orgue"…and "His playing was outstanding…"
He has performed in masterclasses with renowned organists Marie-Claire Alain, Olivier Latry, James David Christie, Charles Callahan, and Martin Jean. An experienced choral director, he has directed several community choruses. An active accompanist and vocal coach, he has served in that capacity for several community choruses and synagogues. He is also a composer of choral music, and his works for the synagogue have been performed at New York's Temple Emmanu-El.
In addition to his musical career, Douglas is also a pipe organ builder, restorer, technician, and curator. Having grown up on the Great South Bay of Long Island, he is fond of boats and all things nautical. The son of a machinist, he is skilled at cabinet and furniture-grade woodworking, and enjoys maintaining his home near Nantucket Sound.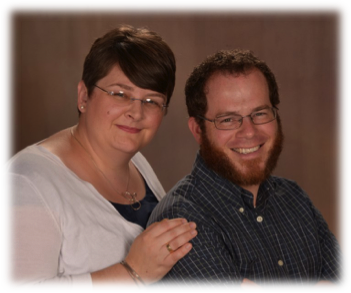 Ms. Kate Dunigan-AtLee, Parish Administrator
Ms. Stella Bearse, Interim Director of Youth & Family Ministries
Stella is a long-timer parishioner and Sunday School teacher at St. Mary's, and brings a wealth of experience as a middle school teacher. As the mother of twin 13-year old sons, she is intimately aware of the formation needs of our children and youth.
---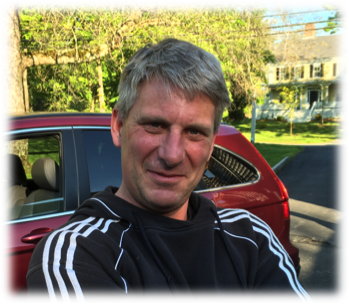 Mr. Carmen Cappucio, Sexton
Carmen brings a wealth of maintenance and repair experiences to St. Mary's.  He was raised in the Boston area and has a wealth of knowledge about this part of Massachusetts. We are grateful for Carmen's hard work, ingenuity, and kindness to all.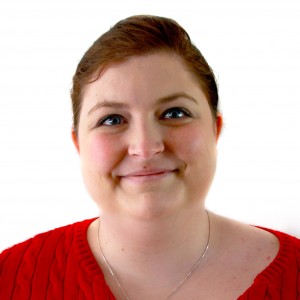 Ms. Katie Greene, Nursery Coordinator
Katie was raised at St. Mary's, and brings her love of the parish and children to her work in the nursery.  While a human resources guru in her day job, we are grateful for Katie's caring and dedication to the youngest children at St. Mary's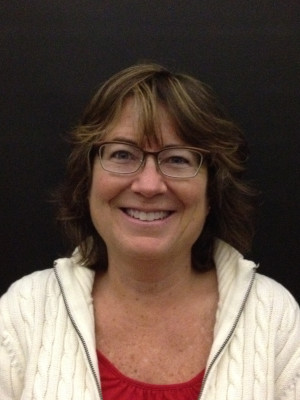 Ms. Colleen Mason, Finance Coordinator