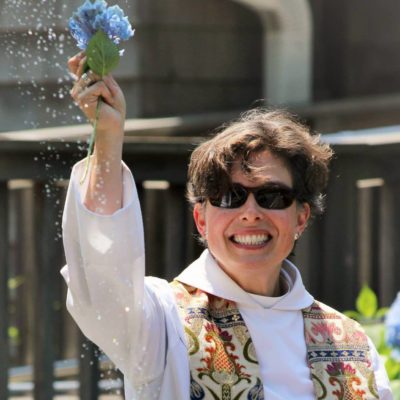 The Reverend Dr. Libby Gibson, Rector
The Rev. Dr. Libby Gibson was called as Rector in the summer of 2012, after serving as Senior Associate Rector at the Church of the Holy Comforter in Vienna, VA and as an adjunct faculty member at the Virginia Theological Seminary. At the seminary, Libby taught courses in Medical Ethics, Contemporary Anglican Theology, and Prophetic Preaching. While in metropolitan Washington, D.C. Libby regularly worked with an outdoor ministry with the downtown poor called Street Church and was privileged to regularly celebrate the Eucharist at the Pentagon. Prior to seminary, Libby worked as an administrator and adjunct faculty member at the University of Virginia's Center for Hospice and Palliative Care. Her doctorate in religious studies focused on end-of-life issues and Libby has a deep passion for working with families during this sacred and tender time. Libby has four children (Sophie, Phoebe, Teddy, and Charlie), two delightfully naughty Pembroke Welsh Corgis (Lizzy and Maggie) and an adorable Shih Tzu (George), two cats (Camilla and Christopher), and lots of chickens (who do have names… email if you're interested!)  In addition to spending time with her children and animals, Libby loves yoga, running, exploring the beauty of God's creation, reading, knitting, biking, traveling, gardening, and is learning the art of weaving Nantucket baskets.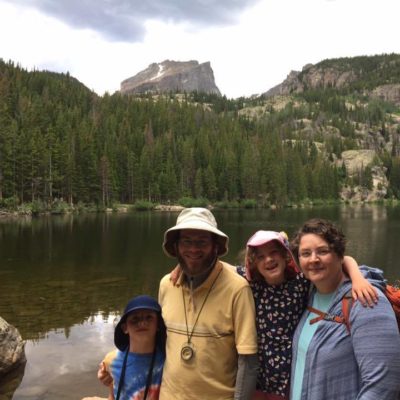 Ms. Kate Dunigan-AtLee, Parish Administrator
Kate moved to the Cape in 2009 with her husband, Aaron, and their son, Mateo. Her daughter, Eleanor, was born at Cape Cod Hospital in 2010.
Kate grew up in Tampa, Florida and met and fell in love with her college sweetheart at Greenville University in southern Illinois. Before moving to the Cape, Kate and Aaron enjoyed the adventure of teaching for 7 years at Colegio Maya, the American International School of Guatemala. They feel blessed to have traveled throughout the world and are loving exploring and raising their children on Cape Cod.
Kate's background is in libraries, having worked as a high school librarian for 12 years (6 of those at Sturgis Charter Public School) before feeling God's call to ministry at St. Mary's. She holds a Master's degree in Library and Information Science from the University of South Florida.
Kate is a Jesus freak, world traveler, compulsive reader, audiobook lover, vegetable enthusiast, amateur yogi, beach bum, and NPR junkie.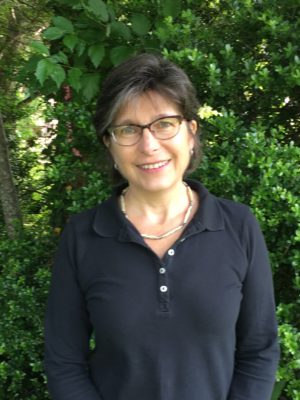 Ms. Cathy Ode, Director of Faith Formation and Community Engagement
Cathy Ode moved to the Cape five years ago with her husband, Jud Cutting, who is a respiratory therapist. Previously they lived just outside Boulder, Colorado; currently they live in Sandwich. Cathy has a background in social work, psychotherapy, and mediation as well as lay ministry (including youth ministry, Christian education/formation, spiritual direction, and pastoral care). She's actively involved with the national Episcopal educators' group, known as Forma, and served on Forma's Board of Directors for several years.  Between them, Cathy and Jud have five adult children ranging in age from 21 to 30, and two dogs. In addition to time with her family, Cathy enjoys acting, watercoloring painting, gardening, and kayaking. A favorite volunteer activity is serving on the board of the Sandwich Arts Alliance. She's delighted to be part of the St. Mary's family.
---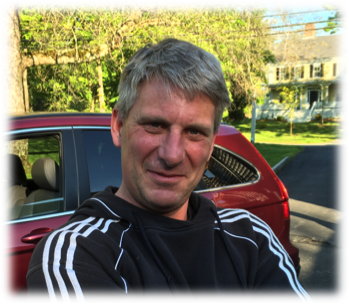 Mr. Carmen Cappucio, Sexton
Carmen brings a wealth of maintenance and repair experiences to St. Mary's.  He was raised in the Boston area and has a wealth of knowledge about this part of Massachusetts. We are grateful for Carmen's hard work, ingenuity, and kindness to all.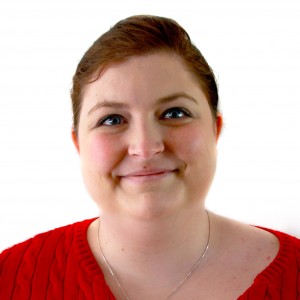 Ms. Katie Greene, Nursery Coordinator
Katie was raised at St. Mary's, and brings her love of the parish and children to her work in the nursery.  While a human resources guru in her day job, we are grateful for Katie's caring and dedication to the youngest children at St. Mary's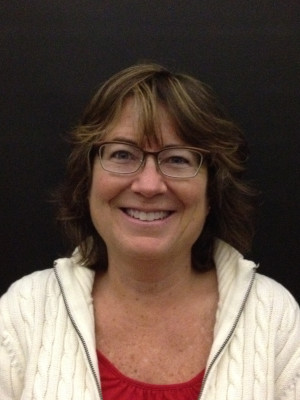 Ms. Colleen Mason, Finance Coordinator