How Do I Become a Member?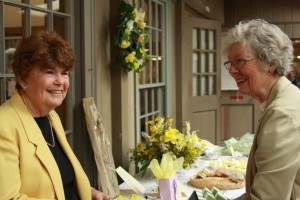 We are grateful for your interest in making St. Mary's your spiritual home. We value the chance to learn more about you, your spiritual journey, your gifts, and your hopes. The first step is to schedule a meeting with our rector, Libby Gibson. When you are ready to make the commitment, our staff will need the following information to initiate the membership process.
For a printable version of this information, please download our Membership Brochure.
What is Expected of Members?
Members are encouraged to participate regularly in worship services and in the activities and mission of the parish. Saint Mary's offers a variety of ways to become involved: our music, our gardens, programs for formation and for fellowship, and a wide variety of outreach ministries. It is our hope that everyone (newcomers, established members, and the curious) will take advantage of these opportunities. We also ask members to provide financial support for our life as a parish through annual pledging. In doing so, both our individual and our lives in community are enriched.
Volunteer opportunities at St. Mary's.